Quality Assurance

Yilida has a team of quality assurance specialists that always pursues the quality first. Based on the 6S management system and lean manufacturing techniques, our staff strictly controls the quality of fans during every stage, and focuses on every single detail to achieve the best quality.
Aerodynamic Performance & Noise Level Test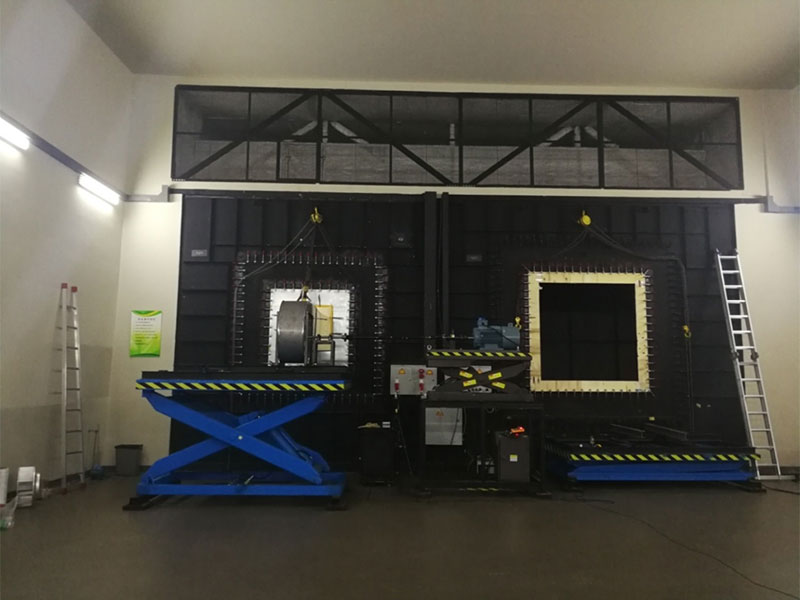 Reverberant room method:
Aerodynamic performance testing is conducted using ISO5801 and AMCA210 standards, and the reverberant room-based sound testing employs AMCA300 standard. Air performance testing and sound testing can be implemented simultaneously. The air flow of test fan ranges from 300m³/h to 250,000m³/h, and the maximum power is 110kW.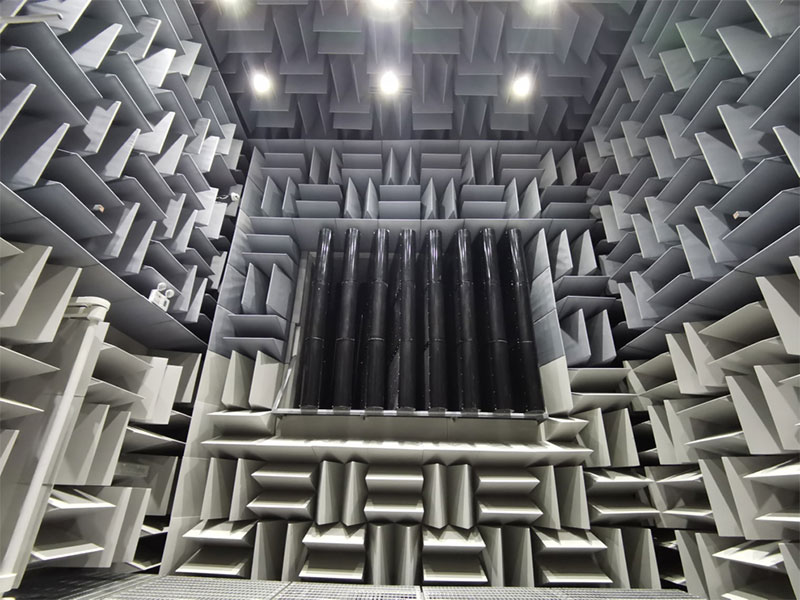 Semi-silencing method:
Aerodynamic performance testing is conducted using ISO5801 standard, and the semi-silencing sound testing employs EN ISO 3745 standard. Air performance testing and sound testing can be implemented simultaneously. The air flow of test fan ranges from 300m³/h to 50,000m³/h, and the maximum power is 37kW.
Quality Control of Raw Materials
Our raw material testing system encompasses mechanical analysis, physical & chemical analysis, corrosion resistance analysis, ROHS testing, etc. It also conducts a complete analysis process for the materials used in enameled wire of motor, including film adhesion, tension, elongation, pinhole, as well as insulation material burning test to guarantee the high quality of raw materials.
Quality Control of Parts
All parts and components of Yilida fans are subjected to rigorous checks, such as dynamic balance testing, and X-ray flaw detection of cast components. We strictly follow G2.5 grade dynamic balancing standard on fan impellers.
Our motor part testing standard is well above the industry standard of permanent magnet motor. Noise level and vibration tests are performed on bearings. All rotors have to undergo dynamic balance test and stators are completely tested to guarantee the safety performance.
Quality Control of Finished Products
All finished fans and blowers manufactured by Yilida are subjected to internal control quality test, vibration analysis, and performance analysis in accordance with AMCA standards. And all Yilida's motors are tested to ensure that the noise level, vibration and aging reliability are all in compliance with international standards.
Testing Capabilities
Yilida has several testing laboratories to ensure that the performance of fans, motors and control panels meet customers' requirements.
Motor & Control Panel Test
We conduct the testing procedure for motor and control panel performance according to the highest industry standards, containing more than 30 test items such as insulation resistance, withstand voltage, electrical clearance, creepage distance, over-voltage / under-voltage protection, short circuit protection and environmental test.
We also have established electromagnetic compatibility (EMC) testing laboratory that is accredited according to IEC standards. At this test lab, we perform electrostatic discharge immunity test, electrical fast transient (EFT)/burst immunity test, temporary interruption immunity test, conduction and radiation experiments, etc., to ensure that all the products have good interference immunity.
Comprehensive Fan Performance Test Laboratory
Yilida has invested in an advanced testing laboratory to conduct fan performance testing in accordance with AMCA standard. Accredited by CNS, this testing laboratory is able to measure air flow of up to 250,000m³/h. In addition, this lab can accomplish performance testing of all types of fans and blowers, including aerodynamic performance testing, dry/wet state testing, sound performance testing, fan motor reliability testing, raw material testing and other related tests to guarantee the stable performance and premium quality of all our centrifugal fans and axial fans.
Tests and Standards
AMCA 210, Laboratory Methods of Testing Fans for Certified Aerodynamic Performance Rating
AMCA 230, Laboratory Methods of Testing Air Circulating Fans for Rating and Certification
AMCA 240, Laboratory Methods of Testing Positive Pressure Ventilators for Aerodynamic Performance Rating
AMCA 300, Reverberant Room Method for Sound Testing of Fans
AMCA 205, Energy Efficiency Classification for Fans
AMCA 204, Balance Quality and Vibration Levels for Fans
AMCA 301, Methods for Calculating Fan Sound Ratings from Laboratory Test Data
EN55014-1 Electromagnetic Compatibility
EN55014-2 Electromagnetic Compatibility
EN60034-1 Rotating Electrical Machine
IEC61000-3-2 Electromagnetic Compatibility
GB12350 Safety Requirements for Low Powered Motors
GB4706.1 Safety of Household and Similar Electrical Appliances
Yilida is a listed company that has been delivering custom fan solutions to global HVAC system market for nearly 30 years. Our longevity in the ventilation and air conditioning industry is based on the top quality of our ventilation fans that have been approved by AMCA, and global service network which can quickly response to worldwide customers who are looking for commercial fans or industrial blowers. Yilida has 8 fan production bases to manufacture a broad range of centrifugal fans and axial fans. Whether you are looking for general ventilation fans, smoke extract fans, inline duct fans, roof mounted fans or industrial process fans, Yilida can produce the air moving products that are precisely oriented to your applications of ventilation, smoke extraction, air conditioning, and more.